Keep your team well-fed and happy
Let's build your meal plan
Tasty benefits everyone will enjoy
Grubhub Corporate is a simple, customizable and cost-effective way to feed your employees, no matter where they're working. It's free to sign up, and you only pay for the food that's ordered. 
From digital meetings to virtual events, a high quality meal can boost employee morale and delight clients.
Save up to 30%* annually by setting budget controls to fit your business needs.
A nationwide food network
Cater to every team member's taste with over 300,000 restaurant partners to order from.
Receive ongoing account support
Our dedicated customer success team will help you every step of the way.
Save time with simple reporting
Say goodbye to expense reports! Get one monthly invoice for all meals ordered.
Stretch your budget further with Grubhub Perks
Our Perks provide your team with free food, exclusive deals and more!
"Using the corporate features of Grubhub has been instrumental in providing a bit of happiness to our employees during these chaotic times. It's amazing what a meal can do for morale, and the team has been grateful for such a sincere gift!"
Meghan M
Office Administrator at Compass
Let's build your meal plan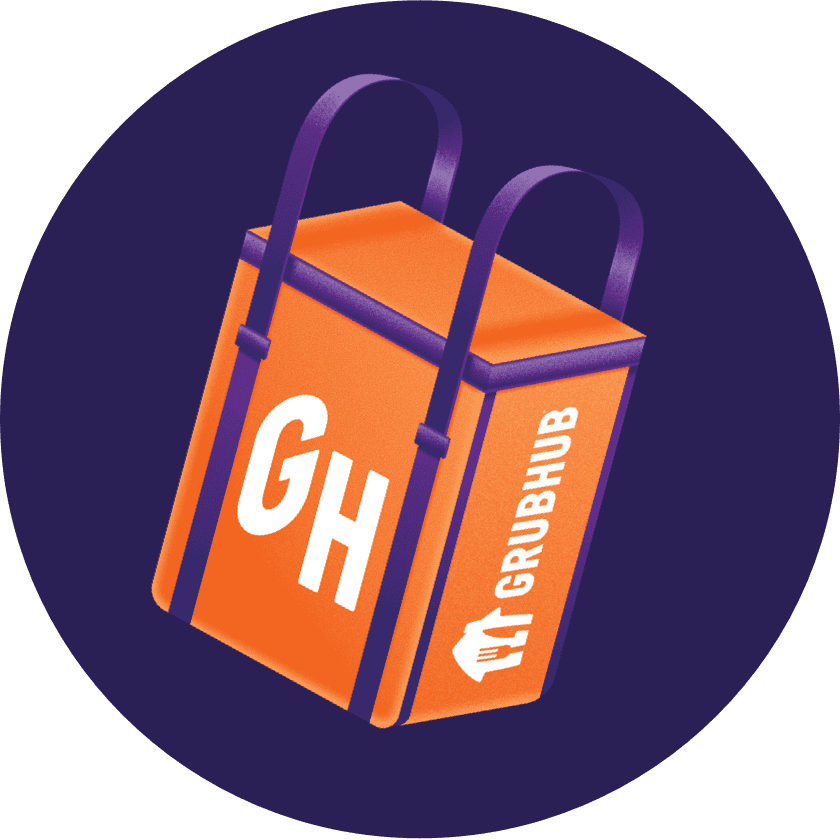 *Based on an internal survey of Grubhub Corporate clients