Upgrade your dining program
Fill out the form below and we'll be in touch
Discover Grubhub campus dining
A profitable way to elevate your dining program and provide the mobile ordering technology your students love.
From streamlining orders to managing delivery, Grubhub Campus is your answer. 
Make it easy for students to order from any on-campus venue with their phones—creating a safer, contactless dining experience.
Grubhub Campus makes you a pioneer in campus dining technology with options spanning mobile-ordering to robot delivery and smart locker pickup.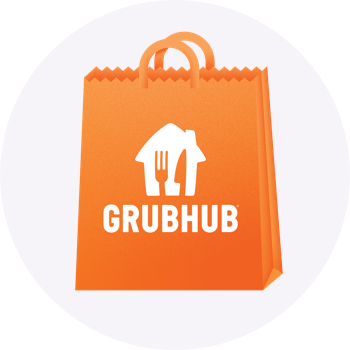 Your students already know our name. In fact, we're already on most of their phones, so there's no learning curve. They can order with ease on day one!
We're here to support you with dedicated account management, turnkey deployment, custom menu development, co-branded marketing, customer service and ongoing merchant support. 

"Students enjoy the convenience of self-ordering opportunities, and we've seen demand for our foodservice operations increase since installation across our campus. It increased the efficiency of our operation while providing a service that is highly desired by our students."